The "Mighty" Quantico Chapter
President's Corner
President's Message
Greetings NNOA Members, Family and Friends,
We've closed out the 2016 NNOA year on the highest note possible. As we prepare for the upcoming year, we encourage you to renew your membership commitments and to become a flourishing, active member of our chapter. The Executive Board is hard at work planning the 2016-2017 year.  I ask that each member find at least one focus area to contribute to the Chapter's mission. This year we will leverage the hugely successful Scholarship Program for Northern Virginia Area High Schools and look forward to expanding the grow and outreach of the program. We will continue to collaborate with our local community to enhance our relationship with the public with service. We have enjoyed huge successes and I applaud the hard work and can-do attitude of our chapter leadership team and members!
We need each of you to accomplish our chapter initiatives and to continue to solidify the Sea Services as a positive presence in our community.  As always, be prayerfully mindful of our forward deployed comrades and their loved ones who selflessly serve this nation. I look forward to working with each of you in the near future.
Semper Fidelis, Semper Paratus, and Semper Fortis!
LtCol David R. Everly
Mailing Address
Quantico Chapter Chapter
Naval Officers Association
PO Box 812
Quantico VA 22134
Meeting Location
The Clubs at Quantico 2nd Wednesday of the month at 1700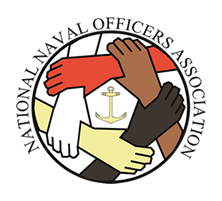 CHAPTER NEWS & EVENTS
Upcoming Events
Mar 25, 2017 Annual Ladies Luncheon.  Click here for details.
Apr 12, 2017 1700 General Body Meeting The Clubs at Quantico
May 10, 2017 1700 General Body Meeting The Clubs at Quantico
May 19, 2017 1800 Annual Scholarship Banquet The Clubs at Quantico.  Check back soon for more details.
Scholarship Program
The Quantico Chapter of the National Officers Association Scholarship Program provides scholarships in an effort towards enhancing educational opportunities for area high school students. These awards are available for students in Prince William, Spotsylvania, Stafford and Fauquier Counties (and the Cities and Bases contained therein) who have demonstrated academic achievement. Scholarship recipients are selected without any obligation to join or affiliate themselves with the military services. However, an objective of the association is to support quality candidates for transition into the sea services thus an interest and/or aspiration for serving as an officer in the sea services will be viewed favorably. These endowments are leveraged as support for the youth of our Chapter's immediate communities.
Recipients who are high seniors must enroll full-time at a two- or four-year accredited college or university and submit verification of enrollment as part of the awarding process.
We currently offer two scholarship programs:
The Future Leaders Program is designed for graduating high school seniors for use at an undergraduate institution. The program includes two memorial scholarships. The Jesse R. Melton scholarship is named in honor of Captain Jesse Melton III, United States Marine Corps who died September 9, 2008 while supporting combat operations in Parwan province, Afghanistan. The scholarship is awarded to the student who best embodies the character and attributes Captain Melton displayed. The Emily Selke scholarship is named in honor of Emily Selke and is funded by a generous donation made by her father Raymond Selke. Emily was a 2010 Quantico NNOA Scholarship recipient. The scholarship is awarded to the student who best exemplifies the positive life Emily led. She and her mother, Yvonne Selke, were among the victims in the March 24, 2015 Germanwings plane crash.
The Rising Stars Program provides grants to high school sophomores and juniors to attend college entrance exam (SAT/ACT) preparatory classes. Each recipient will also be assigned an active duty Marine officer as a mentor from the chapter to support him or her as they prepare for the official exam.
The 2017 scholarship application can be downloaded here. Applications are due April 18, 2017.
Membership
Our membership is quite diverse. NNOA is open to all active, reserve and retired members of the Sea Services, midshipmen, and cadets as well as our friends in the civilian community.  In order to become a member of the local chapter, you must first be a member of the National organization. You may complete an application online. Or mail payments along with a membership application to:
National Naval Officers Association
Attn: Membership
P.O. Box 10871
Alexandria, VA 22310-0871
Payment can also be made directly to the Quantico NNOA Chapter Treasurer.
Local dues are $25.00. Dues can be paid to the Chapter Treasurer or mailed to:
National Naval Officers Association
Quantico Chapter
P.O. Box 812
Quantico, VA 22134
Midshipmen and cadets are always invited to join our local chapter free of charge. Please contact the Quantico NNOA Membership Director Capt Aubrey Bibbs with questions or for more information.
Professional Development
Professional Development Tip of the Quarter:
Common Communication Errors
-Starting with a whimper
-Attempting to imitate other speakers
-Failing to "work" the room
-Failing to use relaxation techniques
-Reading a speech word for word
-Using someone else's stories
-Speaking without passion
-Ending a speech with questions and answers
-Failing to prepare
-Failing to recognize that speaking is an acquired skill
-Knowing your time limit and not exceeding it
2016 Scholarship Recipients
Samantha R. Boateng – Gar-Field High School
Kathryn E. Cardenas – North Stafford High School
Tyler S. Royston – Gar-Field High School
Nicholas W. Smith  – Forest Park High School
Paige J. Talley – Brooke Point High School
MISSION STATEMENT
To enhance sea service operational readiness by supporting recruiting, professional development, and retention in an effort to achieve a diverse officer corps that reflects the demographics of our nation.
GALLERY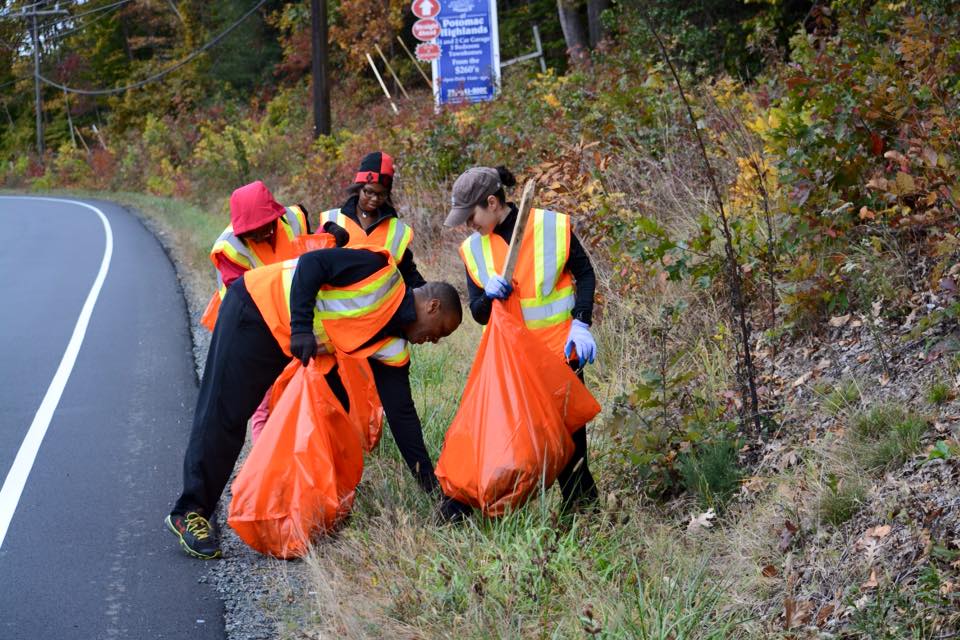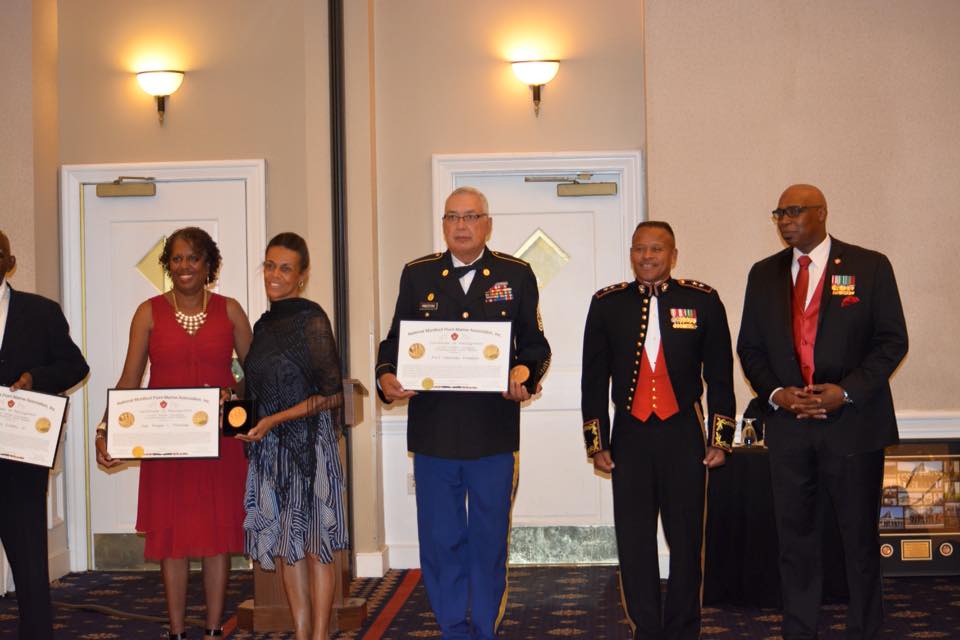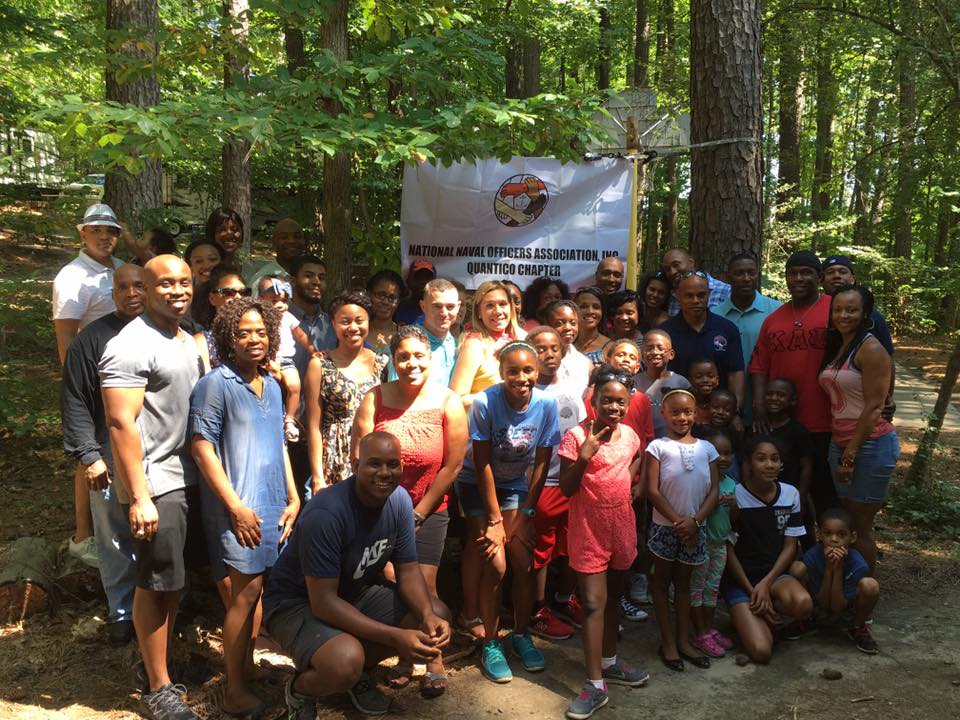 Annual Membership Cookout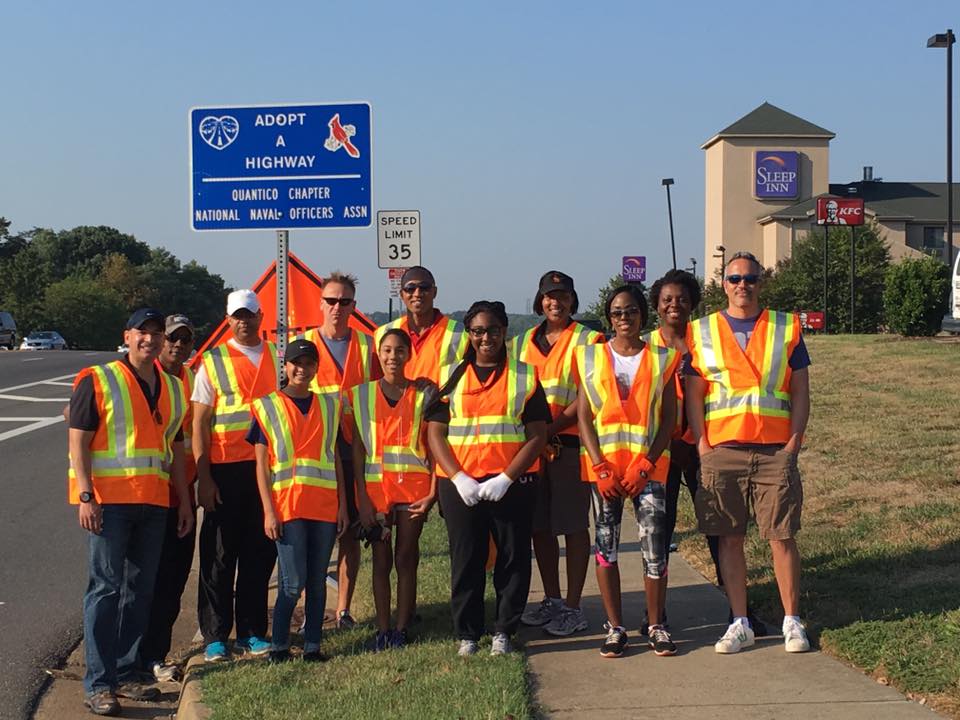 September 2016 Highway cleanup