The "Mighty" Quantico Chapter
MISSION STATEMENT
To enhance sea service operational readiness by supporting recruiting, professional development, and retention in an effort to achieve a diverse officer corps that reflects the demographics of our nation. National Naval Officers Association is a support organiztion of the United States Navy, United States Marine Corps and the United States Coast Guard. NNOA is comprised of active duty, Reserve and retired officericers, Midshipman from the United States Naval Academy, the United States Coast Guard Academy and Naval Reserve Officer Training Corps units, and interested civilians.
Mailing Address
Quantico Chapter Naval Officers Association PO Box 812 Quantico VA 22134
Meeting Location
The Clubs at Quantico every 3rd Wednesday of the month at 1730.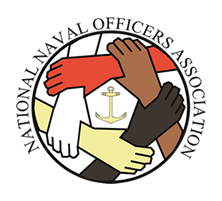 CHAPTER INFORMATION & EVENTS
History
The National Naval Officers Association (NNOA) is an organization composed of active duty, reserve and retired officers, midshipmen, cadets, and interested civilians. The organization is sanctioned by the Secretaries of the Navy and Transportation and is a member of the Navy and Marine Corps Council. NNOA has members of all ranks and ethnic groups. NNOA had its beginnings in 1970, when LT Kenneth H. Johnson, while serving as Advisor for Minority Affairs at the U. S. Naval Academy, sought methods to improve minority interest in recruitment efforts and participation in the Naval Academy Blue and Gold Program. In 1971, faced with finding qualified naval officer candidates from minority communities, CAPT Emerson Emory, CAPT Claude Williams, CDR Emmanuel Jenkins, CWO James Harris and LT Johnson began to discuss forming an organization to assist minority officer recruitment. It was noted that fewer than 100 officers of every known minority could be identified and less than 50 of these were African American. In 1972, an organizational meeting was held at the Hilton Inn in Annapolis, MD and NNOA was founded. The objectives of the Association were adopted and subsequently annual meetings during the month of July ensued. The Superintendent of the Naval Academy gave his full support to NNOA, and that support is still present today. CAPT Emerson Emory was elected the first president of NNOA. The first annual meeting was held in San Diego, CA in 1973. Rear Admiral Charles Rauch, Assistant Chief of Naval Personnel for Human Goals and Mr. John Borroughs, Special Assistant Equal Opportunity the Assistant Secretary of the Navy were the principal guests. The first chartered chapter was the Annapolis, MD chapter.
Our Purpose
The National Naval Officers Association's mission is to actively support the Sea Services in the development of a diverse officer corps through recruitment, retention, and career development. NNOA is essential in maintaining operational readiness by providing professional development, mentoring, and support of cultural awareness. NNOA establishes and maintains a positive image of the Sea Services in communities and educational institutions. NNOA is an essential element in maintaining operational readiness. We provide professional development and mentoring and support cultural diversity. We establish and maintain a positive image of the Sea Services in communities and educational institutions. At the chapter level, the "Mighty" Quantico Chapter fulfills the NNOA mission through various activities. We use our monthly meetings to provide professional military education and foster an atmosphere that allows our members to engage in professional exchanges and networking. We recognize our responsibility to our community as we promote and foster American ideals. The Chapter does this by conducting quarterly church visits and participating in the Commonwealth of Virginia's Adopt-a-Highway program. Through the Chapter's Scholarship Program, we annually recognize exceptional young citizens in our community who are high school seniors that have demonstrated a great potential to succeed at the college level and beyond. In addition to recognizing a select group of high school seniors, the Chapter launched the Rising Stars program in 2017. The Chapter will support exceptional underclassmen by sponsoring a comprehensive yearlong SAT preparation course for the next academic year. These students will also be assigned a mentor to work with them throughout the course of the year.
President's Corner
The 2022 NNOA year begins as I continue to serve as your Chapter President. I look forward to your participation, input and assistance in continuing to make our Chapter viable, responsive and RELEVANT. Please read the Mighty Quantico Chapter Vision for the 2022-2023 year here.
Semper Fidelis,
Colonel Henry Hurt III
Executive Board
President:
Colonel Henry Hurt
Vice President: Lieutenant Colonel Wyndee Young
Secretary: Vacant
Treasurer: Captain Kyle D. Britt
Membership: Captain Moses Menchaca
Public Relations: Vacant
Historian: Vacant
Executive Committee Officer: Vacant
Biographies of Notable Members
Ground: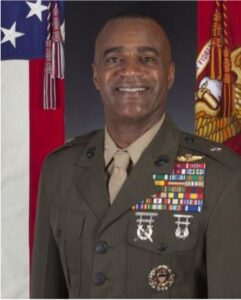 BGen Melvin G. Carter (Jerry) serves as Director of Intelligence, Headquarters Marine Corps. He is a distinguished graduate of Morehouse College in Atlanta, Ga. where he received his Bachelor of Arts degree in Banking and Finance.
A native of York, Pa, BGen Carter enlisted in the Marine Corps in 1985. Commission as a Second Lieutenant in 1992, he was awarded the Signals Intelligence/Electronic Warfare Military Occupational Specialty before becoming a Marine Air Ground Task Force Intelligence Officer.
During his military career, BGen Carter served in a variety of staff positions to include the S-3A, 2d Radio Battalion, II Surveillance, Reconnaissance and Intelligence Group, II Marine Expeditionary Force, J2 Operations, CENTCOM/PACOM Branch Head, Joint Special Operations Command, S2-A, 13th Marine Expeditionary Unit (Special Operation Capable), G-2 Plans, I Marine Expeditionary Force, J3 Interagency Branch Head, Joint Special Operations Command, AC/S G2, II Marine Expeditionary Force, J2, Joint Special Operations Command.
Additional assignments include duty as the Executive Officer for the Director, the Defense Intelligence Agency as well as the Executive Assistant for the Associate Director for Military Affairs, the Central Intelligence Agency.
BGen Carter's principal command tours include the Commanding Officer, 2d Radio Battalion and the Commanding Officer, Marine Corps Intelligence Activity. Other career highlights include service as the Intelligence Officer/Platoon Commander for Marine Corps Special Operation Command, Detachment One, J2, Naval Special Warfare Task Group, Arabian Peninsula, J2, Combined Forces Special Operations Component Command, Arabian Peninsula and the Coalition J2, Special Operation Joint Task Force Afghanistan.
From 2010 to 2011, BGen Carter served as the Commandant of the Marine Corps' National Security Fellow at the John F. Kennedy School of Government, Harvard University and the Timothy T. Day Fellow at the Harvard Business School in 2016.
BGen Carter is married to the former Angela M. Clagette, FNP. Angie and Jerry have two beautiful daughters, Briana and Erin.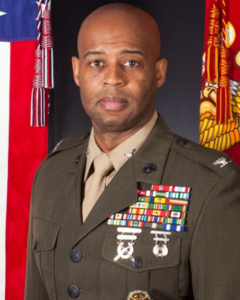 Colonel Jackson enlisted into the Marine Corps Reserve in 1992. He graduated from Tuskegee University with a bachelor's degree in Accounting and received his commission via the Platoon Leader's Class program in December of 1996.
Colonel Jackson's assignments in the operating forces include: Assault Amphibian Vehicle Officer, Platoon Commander, Company Executive Officer, Company Commander, Battalion Operations Officer, Battalion Executive Officer for 3d Assault Amphibious Battalion, and Commanding Officer for Combat Assault Battalion.
Other assignments include: Academic Leadership Officer, Platoon Commander, Company Executive Officer, and the Battalion Logistics Officer for Officer Candidate School; Nuclear Strike Advisor and Assistant Deputy Director for Operations on Operations Team 2 while assigned to the J-3, Joint Staff in the National Military Command Center, Washington, D.C., and the Executive Officer at Weapons and Field Training Battalion, Marine Corps Recruit Depot, San Diego, CA.
Operations include: Operation Iraqi Freedom as a Company Commander; Operation Enduring Freedom as a Combat Advisor; Regimental Combat Team-7 as the Future Operation Officer in support of Operation Enduring Freedom.
Colonel Jackson is a graduate of The Basic School, Amphibious Warfare School, Expeditionary Warfare School, Joint Forces Staff College, and the National War College in Washington D.C.
Colonel Jackson is currently serving as the MAGTF Integrator / Navy Liaison Officer for Programs and Resources, Headquarters Marine Corps.
Colonel Jackson's personal decorations include the Bronze Star with Combat Distinguishing Device, Defense Meritorious Service Medal, Meritorious Service Medal with three Gold Stars, Joint Commendation Medal, Navy-Marine Corps Commendation Medal with two Gold Stars, Navy-Marine Corps Achievement Medal with Combat Distinguishing Device and one Gold Star, and the Combat Action Ribbon with Gold Star.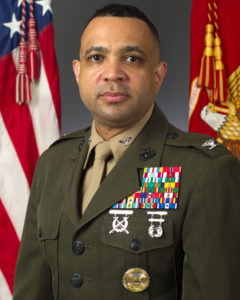 Colonel Everly is a native of Inglewood, California. He graduated from the University of Southern California with a BS in Business Administration.
As a company grade officer, his operational assignments were Forward Observer, Guns Platoon Commander, Headquarters Platoon Commander, Assistant Executive Officer, Fire Direction Officer, Artillery Liaison Officer and Battery Executive Officer, 3rd Battalion, 10th Marines; Target Information Officer, 26th MEU (OPERATIONS NOBLE ANVIL and SHINING HOPE – Albania, OPERATION JOINT GUARDIAN – Kosovo, and OPERATION AVID RESPONSE – Turkey); Assistant Operations Officer, Operations Officer and Battery Commander, 1st Battalion, 12th Marines (OPERATION ENDURING FREEDOM – Philippines/Thailand, and the Unit Deployment Program (UDP) – Okinawa, Japan).
As a field grade officer, his operational assignments were Executive Officer, 1st Battalion, 11th Marines (OPERATION ENDURING FREEDOM); Operations Officer, 11th Marine Regiment; Commanding Officer, 5th Battalion, 11th Marines.
His supporting establishment assignments include instructor and Staff Platoon Commander (SPC), The Basic School; Faculty Advisor and Expeditionary Operations Instructor, Expeditionary Warfare School; Ground LtCol Assignment Monitor and Ground Colonel Assignment Monitor, HQMC, Manpower Management Division.
His joint duties include Deputy J3 Operations Officer, Joint Inter-Agency Task Force for Former Regime Elements (OPERATION IRAQI FREEDOM); Operations Directorate (J3), Current Operations (J33), Joint Staff; Junior Military Assistant to the Secretary of Defense.
Colonel Everly's civilian and military education include: US Army Field Artillery Officer Basic Course (with honors), US Army Field Artillery Career Course (with honors), Marine Corps Command and Staff Seminar Program, MS in Management and Leadership from Webster University, MS in Financial Planning from Oklahoma State University and MA in Strategic Security Studies for the National Defense University.
He is married to the former NaTasha McEachin of Fayetteville, North Carolina and has three children, Aubrey Maya, Elijah James and Faith Liberty.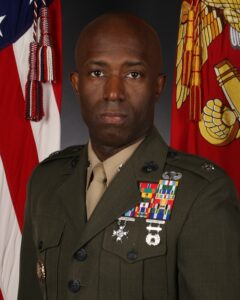 Lieutenant Colonel McClam was born in Raleigh, North Carolina and was commissioned a Second Lieutenant through OCC-167 following his graduation from the University of North Carolina at Pembroke in 1998 with a Bachelor of Arts in Criminal Justice. Lieutenant Colonel McClam completed a Masters of Arts in Management and Leadership from Webster University in June 2010.
Lieutenant Colonel McClam's assignments include Operating Force tours in the 1st and 2nd Marine Divisions. He has commanded infantry units at every level from platoon to battalion and also served as Assistant Operations Officer, Operations Officer, and Commanding Officer. As a platoon commander in 1/7, he participated in two Unit Deployment Programs to Okinawa, Japan. As a Captain and Major he completed three deployments with 3/8. The first was to Ramadi, Iraq. Subsequently, he deployed as the Helicopter-borne Company Commander with Battalion Landing Team 3/8, 22d Marine Expeditionary Unit aboard the USS Kearsarge. His last deployment was to Helmand Province, Afghanistan in support of Operation ENDURING FREEDOM with 3/8 (REINFORCED), Special Purpose Marine Air Ground Task Force – Afghanistan. Lieutenant Colonel McClam was the Commanding Officer of 3/8 for eight months in 2015. He served as the Acting Commanding Officer of 8th Marine Regiment and as the Commanding Officer of 1/8.
Lieutenant Colonel McClam has served tours outside the Operating Forces to include Tactics Instructor, Staff Platoon Commander and Infantry Officer Course Instructor at The Basic School, Military Aide to the President, White House and MAGTF Planner (0505) for Marine Forces Central Command and 2d MARDIV. He currently serves as the Combat Arms LtCol Monitor at Manpower Management Officer Assignments.
Lieutenant Colonel McClam's professional military education includes attendance at the Infantry Officers Course, Advanced Mortar Leader Course, Army Airborne Course, Infantry Captain's Career Course, Expeditionary Warfare Planning Course, the Army Command and General Staff College, Red Team Leader Course, and the School of Advanced Air and Space Studies where he earned a Master of Philosophy in Strategy.
Lieutenant Colonel McClam's decorations include: Defense Superior Service Medal, Bronze Star Medal, Meritorious Service Medal, Navy and Marine Corps Commendation Medal with gold star, Navy-Marine Corps Achievement Medal, Army Achievement Medal and Combat Action Ribbon with gold star.
Lieutenant Colonel McClam is married with three children.
Air: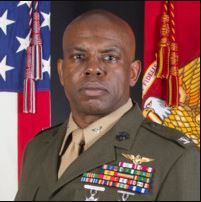 Colonel Douglas C. "Swami" Sanders hails from Orlando, Florida. A United States Naval Academy graduate, he was commissioned a Second Lieutenant in 1996. Following Naval Aviator designation in 1999 and subsequent AH-1W qualification, he joined Marine Light/Attack Helicopter Squadron 269. As a Gunrunner, Captain Sanders held a variety of key assignments in squadron operations. In 2001, Swami deployed with Medium Helicopter Squadron 365 (Reinforced), 26th Marine Expeditionary Unit (MEU) serving as the AH-1W Future Operations Officer and Squadron Adjutant.
In the aftermath of 9-11, Captain Sanders saw combat in Operation ENDURING FREEDOM (OEF): Afghanistan. He was in the initial wave of gunships to occupy FOB Rhino and fly in support of the airfield seizure of Kandahar. Captain Sanders returned to CONUS in May 2002 and reattached to HML/A-269 serving in roles as the Quality Assurance Officer and Assistant Maintenance Officer.
In 2003, Captain Sanders deployed to Operation IRAQI FREEDOM (OIF): Iraq for combat operations. He fought in the Battle of An Nasariya, the Battle of Baghdad, and numerous other engagements. Upon redeployment from Iraq, he later deployed to Operation SHINING EXPRESS: Liberia. Following return to CONUS, Captain Sanders assumed the Assistant Operations Officer billet until detachment from HML/A-269 in 2003 to complete Tactical Air Control Party School and subsequently report to 2D Battalion, 2D Marines as the Air Officer. Captain Sanders then deployed to OIF II as a Forward Air Controller, where he saw combat in the Northern Babil Province (Southern Baghdad) and the "Siege of Fallujah", performing numerous terminal controls and casualty evacuations.
Selected for MV-22B Osprey transition in 2004, Captain Sanders joined Marine Tiltrotor Test and Evaluation Squadron 22 (VMX-22) where he primarily served in the maintenance department and conducted MV-22B Operational Test and Evaluation operations. Captain Sanders was promoted to Major in 2006 and reported to Marine Medium Tiltrotor Squadron (VMM) 266 as the Aircraft Maintenance Officer, deploying to OIF 8.2 in 2008.
In 2009, Major Sanders attended USMC Command and Staff College from which he graduated with distinction and later selected to the School of Advanced Warfighting (SAW). Following SAW, he was assigned to HQMC Aviation as the Strategic Plans and Concepts Officer (APP-5X) and short-toured in 2012 to assume command of VMM-264, the Black Knights. LtCol Sanders soon thereafter deployed the squadron to OEF 13.2 and provided combat assault support to Marine, Joint, Coalition, and Special Forces throughout Afghanistan. After command, he reported to the Eisenhower School where his focus was the aircraft industry and long-term strategy concentration. From 2015 to 2017, LtCol Sanders was assigned to the J-35 at US Special Operations Command. He returned to Headquarters Marine Corps, serving in Programs & Resources until 2018. Colonel Sanders was promoted that year and soon transferred to Headquarters Marine Aviation as a Branch Head.
Colonel Sanders has five combat deployments in both Iraq and Afghanistan. His personal awards include: Defense Meritorious Service Medal, Meritorious Service Medal (2 gold stars), Air Medal (combat "V", 3 individual, 15 strike/flight), Navy-Marine Corps Commendation Medal (combat "V", gold star), Navy-Marine Corps Achievement Medal (gold star), and Combat Action Ribbon (gold star). He earned a BS from the U.S. Naval Academy, two MS degrees from the Marine Corps University, and another MS from the Eisenhower School. Colonel Sanders is currently a PHD candidate at Nova Southeastern University.
Service Support: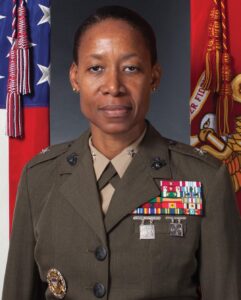 Brigadier General Lorna Mahlock is the Director, Information Command, Control, Communications and Computers (C4) Division, Deputy Commandant for Information leading the Office of the Chief Information Officer (CIO) for the Marine Corps. Prior to her current assignment, she served as Deputy Director, Headquarters Marine Corps Plans, Policy and Operations and Commanding Officer, Marine Air Control Group 18, Okinawa, Japan.
Born in Kingston, Jamaica, she immigrated to Brooklyn, New York and enlisted in the Marine Corps. She was selected for the Marine Corps Enlisted Commissioning Education Program, graduated from Marquette University and was commissioned in December 1991.
Designated as an Air Traffic Control Officer, she earned certifications as a Federal Aviation Administration (FAA) Tower Local Controller and a Marine Aviation Weapons and Tactics Instructor. She has commanded and led at various levels globally and in combat including but not limited to: Air Traffic Control Detachment Commander; Executive Officer – 1st Stinger Battery; Director – Marine Corps Instructional Management School; Air Control Officer – G3 Future Operations 1st Marine Aircraft Wing; Company Commander – Operation SOUTHERN WATCH and IRAQI FREEDOM 01; Operations and Executive Officer – IRAQI FREEDOM 02; Director – Marine Air Command and Control System Experimental; Commanding Officer – IRAQI FREEDOM 08; Information Management Officer; J3 Land Operations Lead and Division Executive Officer, Headquarters European Command; Marine Corps Office of Legislative Affairs and Assistant Chief of Staff G6, Deputy Director of Operations, Plans Policy and Operations, (PP&O) Headquarters United States Marine Corps.
She holds a Masters Degree in Adult and Higher Education from the University of Oklahoma at Norman; a Masters in National Security and Strategic Studies with distinction from the Naval Post Graduate School, Newport, Rhode Island; a Masters in Strategic Studies from the US Army War College and a Masters Certificate in Information Operations from the Naval Post Graduate School. She also is a graduate of the United Kingdom Defense College Higher Command and Staff.
Brigadier General Mahlock's personal awards include Legion of Merit; Defense Meritorious Service Medal; Meritorious Service Medal; Joint Service Commendation Medal; Joint Service Achievement Medal; Navy and Marine Corps Commendation Medal; Navy and Marine Corps Achievement Medal and Good Conduct Medal.

Colonel Williamson is currently assigned as the Military Assistant to the Assistant Commandant of the Marine Corps.
Colonel Williamson is originally from Upper Marlboro, Maryland. He graduated from the U.S. Naval Academy (USNA) and was commissioned in the Marine Corps in May 1994. He reported to Quantico, Virginia in August 1994, where he attended The Basic School and follow on instruction at the Basic Communication Officers Course.
In 1995, Colonel Williamson reported to Camp Pendleton, California for duty, where he was initially assigned to 9th Communication Battalion. While with 9th Communication Battalion, he completed assignments as the Wire, Satellite and Data Communication Platoon Commanders. In January 1998, Colonel Williamson reported to the 15th Marine Expeditionary Unit (Special Operations Capable) for duty as the Assistant Communications Officer (S-6A) and Joint Task Force Enabler Officer in Charge. In June 1998, he deployed with 15th MEU(SOC) on a Western Pacific (WESTPAC) deployment.
From 1999-2002, Colonel Williamson was assigned to USNA in Annapolis, Maryland. Following completion of the Naval Postgraduate School (NPS) Leadership Education and Development (LEAD) Masters Degree Program as a Distinguished Graduate, he served as a Company Officer and Naval Leadership/Naval Science Instructor at USNA.
In 2002, Colonel Williamson attended the Expeditionary Warfare School (EWS) and Command, Control, Communications and Computers Planners Course (C4PC) in Quantico. Upon EWS graduation, Colonel Williamson was honored as a Distinguished Graduate and selected to receive the Colonel Donald C. Cook Award for excellence in Command, Control and Communications.
From 2003-2005, Colonel Williamson was re-assigned to 9th Communication Battalion. He first served as the Support Company Commander, deploying in support of Operation IRAQI FREEDOM (OIF) in 2003. He re-deployed to Iraq in support of OIF II as the Battalion S-3 Operations Officer from August 2004-April 2005.
In July 2005, Colonel Williamson reported to Okinawa, Japan. He first served with 3d Marine Division as the G-6 Operations Officer. In 2006, he was assigned to command the 3d Marine Division Communication Company. Following that assignment, Colonel Williamson served as the III Marine Expeditionary Force (MEF) Staff Secretary.
In July 2008, Colonel Williamson attended the Marine Corps Command and Staff College (CSC) in Quantico. Upon graduation, he was recognized as a Distinguished Graduate and earned a Masters of Military Studies from Marine Corps University.
Colonel Williamson reported for Joint duty with U.S. Special Operations Command (USSOCOM) at Tampa, Florida in June 2009. During that tour, he served as a Branch Chief in the J6 Communications Systems Directorate. Additionally, in 2010 he deployed to Iraq, serving as the J6 Director of Communications for a Joint Special Operations Task Force during Operation NEW DAWN.
From June 2011 to May 2013, Colonel Williamson was the Commanding Officer of 9th Communication Battalion in Camp Pendleton. While in command, the battalion was responsible for the provision of C4 in support of the command elements of each I MEF Marine Air-Ground Task Force. Operational units from 9th Communication Battalion deployed in support of
I MEF Forward in Afghanistan; or were prepared for rapid deployment in support of the 1st Marine Expeditionary Brigade; 11th, 13th, and 15th Marine Expeditionary Units; and all I MEF forces assigned to real-world and contingency operations.
In 2013, Colonel Williamson completed a Top Level School assignment as a Secretary of Defense Corporate Fellow to Microsoft Corp. Following the fellowship, he was assigned to the Joint Chiefs of Staff (JCS) in the Pentagon. While with the JCS from 2014-2016, he served as a Branch Chief and Program Manager within the J6 C4/Cyber Directorate. Colonel Williamson completed his tour in the Pentagon with an assignment to Headquarters Marine Corps (HQMC) in the C4 Department, serving as the Deputy Chief, Resources and Operations Division from 2016-2017.
Colonel Williamson completed an assignment as the Commanding Officer of the Marine Corps' Officer Candidates School in Quantico, VA from June 2017-May 2019.
Colonel Williamson's academic and professional education includes: B.S., Computer Science (USNA, 1994); M.S., Management (NPS, 2000); Masters of Military Studies (MCU, 2009); Darden School of Business Executive Education Course (UVA, 2013); Expeditionary Warfare School (2003); C4 Planners Course (2003); USMC Command and Staff College (2009); Joint-Combined Warfighting School JPME-II (JFSC, 2009); Joint C4I/Cyber Staff & Operations Course (JFSC, 2016).
Colonel Williamson's personal decorations include the Legion of Merit, Bronze Star, Defense Meritorious Service Medal (two Bronze Oak Leaf Clusters), Meritorious Service Medal (three Gold Stars), Navy-Marine Corps Commendation Medal, and Navy-Marine Corps Achievement Medal.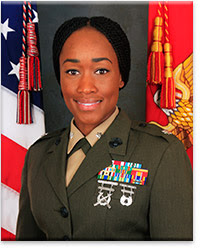 Lieutenant Colonel Marshalee E. Clarke was born in Jamaica and enlisted in the Marine Corps in May 1997. She was commissioned in December 1999 after completing the Platoon Leaders Course. Upon graduation from the Basic School in 2000, she attended the Financial Management Officer's Course with follow-on tours with III Marine Expeditionary Force (MEF) Command Element, Marine Corps Base Camp Pendleton, 1st Marine Wing Headquarters Squadron, III Marine Headquarters Group, and the 31st Marine Expeditionary Unit (MEU). Soon after her tour with the MEU, she received a secondary specialty in contracting with follow-on tours at Marine Corps Base Camp Pendleton, Marine Corps Recruit Depot Parris Island (Support Battalion Executive Officer), and the Pentagon (Congressional Liaison).
LtCol Clarke served as the Commanding Officer of Headquarters Battalion, Marine Corps Base Hawaii from 2017-2019.
Deployments include I MEF Forward, Camp Commando, Kuwait; U.S. Army Central Command Coalition Forces Land Component Command, Camp Arifjan, Kuwait; and Combined Joint Task Force Horn of Africa.
Military Education includes: Naval War College (currently enrolled), Marine Corps Command and Staff College, Naval War College Command and Staff College, and the Marine Corps Amphibious Warfare School.
Civilian Education includes: Doctorate in Management with a focus in Sub-Saharan Africa, a Master's in Public Administration, a Master's in International Management, a Master of Business Administration, a Bachelor's in Psychology, and a Certificate in Project Management.
Her personal decorations include the Meritorious Service Medal with two Gold Stars, Joint Commendation Medal with one Gold Star, Navy and Marine Corps Commendation Medal with two Gold Stars, and the Navy and Marine Corps Achievement Medal with one Gold Star.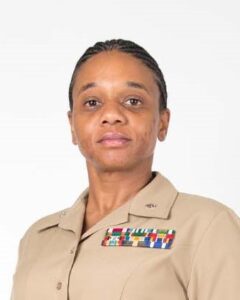 Lieutenant Colonel Young was born in 1980, Havelock, NC and grew up in Oak Harbor, WA. In 2002, she graduated from Hampton University with a Bachelor's of Science in Accounting. Upon graduation and commissioning she attended The Basic School, then completed Ground Supply Officers Course in May 2003. She reported to Marine Tactical Air Control Squadron 18, Okinawa, Japan where she served as the Supply Officer.
In June of 2005, First Lieutenant Young was transferred to Combined Arms Training Center (CATC), Camp Fuji, Japan for duty as the S-4 Officer. She managed the logistic support for units conducting training and organic support to the CATC personnel.
In June of 2006, she was transferred to Marine Corps Recruiting Depot, Parris Island, SC for duty as a Series and Company Commander. After successful completion of Company Command, Captain Young served as Headquarters and Service Battalion's S-4 Officer. In May 2009, Captain Young attended Contracting Officer Course, Camp Johnson, NC. Upon graduation in September 2009 Captain Young, reported as a student to Combined Logistics Captain Career Course (CLCCC) Fort Lee, VA. In March 2010, Captain Young graduated CLCCC and reported to Combat Logistic Regiment-27, 2D Marine Logistics Group for duty as a Contingency Contracting Officer and was attached to the Marine Corps Installation East Regional Contracting Office. In August 2010, Captain Young deployed to Afghanistan as a Contingency Contracting Officer in support of the Regional Contracting Center-Camp Dwyer, Afghanistan.
In February of 2011, Captain Young reported to II Marine Expeditionary Force, G-4 to serve as the Contracting Advisor. In July 2012, Captain Young trained and deployed with the Operational Coordination Center Regional Southwest Security Force Advise and Assist Team (SFAAT), as the Supply Advisor to the Afghan Army Supply Officer.
In July 2014, Major Young attended Marine Corps Command and Staff College, Quantico Va. In August 2015, Major Young assumed the duties of Director of Regional Contracting, Expeditionary Contracting Platoon, 3D Marine Logistics Group, Camp Kinser, Okinawa, Japan and deployed to the Philippines multiple times in support of Pacific Command Exercises.
In July 2017, Major Young assumed the duties of Executive Officer, Combat Logistics Battalion 7, Twenty-nine Palms, CA. In March 2018, Major Young was assigned to Task Force Spartan, TFTQ 18.2, as the Logistics Officer supporting the Al Taqaddum Base Operations Support Integration mission.
In June 2019, Lieutenant Colonel Young reported to Headquarters Marine Corps Installation and Logistics, Operational Contract Support Section Head, Washington, DC.
In August 2020, Lieutenant Colonel Young will report to Marine Corps Systems Command, Marine Corps Base Quantico.
Lieutenant Colonel Young's personal decorations include a Meritorious Service Medal; a Joint Commendation Medal; a Navy-Marine Corps Commendation Medal (2 stars in lieu of third award); and Navy-Marine Corps Achievement Medal. Lieutenant Colonel Young holds a Masters of Business Administration from Webster University (2008) and Masters of Science Military Studies from Marine Corps University (2015).
Law: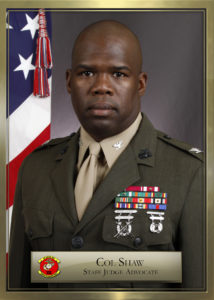 Colonel Christopher B. Shaw serves as the Staff Judge Advocate (SJA) for the Marine Corps Combat Development Command (MCCDC). MCCDC develops future operational concepts and determines how to best organize, train, educate, and equip the Marine Corps of the future and is led by a three-star general. Col Shaw, the senior legal advisor on Quantico, works with a team of lawyers to provide legal and ethical advice to the MCCDC Commander and his staff. Col Shaw's team ensures the command complies with the law, regulations and policy. The legal portfolio of MCCDC includes: military criminal law, officer misconduct, government ethics and weapons system compliance with domestic law and international treaties.
Col Shaw's parents are from Jamaica and immigrated to Boston. Col Shaw grew up in the Boston and graduated from Boston Latin School. His military journey began at 17 years old with an appointment to the U. S. Naval Academy. At Annapolis, he majored in political science and graduated in 1994 with a Bachelor's of Science. After graduation, he commissioned as a Marine officer and attained the infantry officer designation. As an Infantry officer, he led Marines all over the world including Okinawa, Korea and in the Mediterranean Sea. Following his first assignment, The Marine Corps directed him to Boston to serve as the officer recruiter for the Eastern Massachusetts area. In this assignment, he recruited over 120 Marine officer candidates from Boston area colleges such as Boston College, Harvard and Brown.
The Marine Corps selected Col Shaw to obtain a law degree at Boston College Law School after recruiting duty. Upon graduation, Col Shaw became the Senior Trial Counsel for Legal Team Echo, located on Camp Pendleton in Southern California. While at Legal Team Echo, he prosecuted murder, rape and drug distribution cases and supervised numerous prosecutors.
Col Shaw deployed to Al Anbar Province, Iraq from Jan 2006 to February 2007. In Iraq, Col Shaw served as the SJA to 1st Marine Logistics Group (Forward). In this capacity, he provided legal advice to the commander, supported detention operations, led the legal services team that provided legal assistance to over twenty-seven thousand service and delivered Law of Armed Conflict and Rule of Law training to the Iraqi Army. Concluding a year in Iraq, he returned to Camp Pendleton and bolstered his trial experience by prosecuting a number of high profile cases.
Col Shaw solidified his legal expertise by attending the University of San Diego School of Law (USD) and earning an advanced law degree (LLM) in international law. During this time, his paper, "The International Proscription against Torture and the United States Categorical and Qualified Responses" was published in the Boston College International and Comparative Law Review in the Spring of 2009.
After graduating from USD, the Marine Corps directed Col Shaw to Hawaii to serve as the Deputy SJA for U.S. Marine Forces, Pacific. As the Deputy SJA, he provided legal advice to the three-Star Commander whose area of responsibility encompassed all Marine Forces from Arizona to India. During this assignment, he designed and led training for several professional events attended by senior officers from Pacific Rim countries. These events discussed the Law of the Sea, the Law of Armed Conflict, Humanitarian Law, Rules of Engagement and Non-Lethal Weapons. While in this billet, the U.S. Pacific Command selected Col Shaw to provide the legal frameworks regarding Status of Forces Agreements and Military Mutual Support Treaties for U.S. enhanced military engagements with New Zealand and the Republic of the Philippines.
Skills developed in Hawaii prepared Col Shaw for his assignment as Marine Corps Base Quantico SJA. As the SJA, he gave legal and ethical advice to the Base commander and numerous Marine National Capitol Region commands. In 2013, the Secretary of the Navy selected Col Shaw to serve as his Special Assistant for Legal and Legislative Matters (SAL). In this capacity, he worked in the Pentagon and provided legal ethical counsel directly to the Secretary of the Navy, drafted correspondence to the President and Congress, and reviewed all Navy and Marine Corps officer promotion selections to include General and Flag officer nominations.
The Secretary of the Navy promoted Col Shaw to his present rank in June 2016 and assigned him to Okinawa, Japan to serve as the SJA for III Marine Expeditionary Force (MEF). III MEF is comprised of thirty thousand Marines who are employed in the Pacific for combat operation, crisis response and humanitarian assistance/disaster response. At III MEF, Col Shaw served as the senior military lawyer on the Island and led a team of 12 lawyers. In this capacity he provided legal and ethical advice to the threestar, III MEF Commander, his staff and subordinate commands to ensure the Force executed its missions in compliance with international law, bilateral agreements and US domestic law.
Col Shaw has two children: Marcus, who attends Dartmouth and Thalia who attends New York University.
Scholarship Program
QUANTICO NNOA CHAPTER 2020 SCHOLARSHIP COMPETITION
The Quantico Chapter of the National Naval Officers Association Scholarship Program provides scholarships in an effort towards enhancing educational opportunities for area high school students. These awards are available for students in Prince William, Spotsylvania, Stafford and Fauquier Counties (and the Cities and Bases contained therein) who have demonstrated academic achievement. Scholarship recipients are selected without any obligation to join or affiliate themselves with the military services. High school senior recipients must enroll full-time at a two- or four-year accredited college or university, and submit verification of enrollment as part of the awarding process.
Our scholarship program has two components. The first is designed for graduating high school seniors for use at a four year undergraduate institution. The second is the Rising Stars SAT test prep program which provides funding for sophomores and juniors preparing for college admission tests.
Details of the Awards
The graduating senior award is designed to support the student during their college freshman year. The recipient must enroll full-time at a two- or four-year accredited college or university, and submit verification of enrollment as part of the application process.
Eligibility Requirements
Graduating seniors
Student must be a U.S. Citizen or permanent resident.
Student must be accepted, or planning to enroll, full-time in the fall of 2020 in an undergraduate program of studies leading to a Bachelor's Degree at an accredited college or university.
Student must have a minimum cumulative grade point average (GPA) of 3.0 to meet the minimum requirements.
Rising Stars
Student must be a U.S. Citizen or permanent resident.
Rising junior or senior from high schools in Prince William, Stafford, Fauquier, and Spotsylvania counties and all incorporated cities within those counties as well as Quantico Middle High School.
Minimum a cumulative grade point average of 3.0 on a 4.0 scale
Graduating Senior Application click here.
Rising Stars Application click here.
Applications Deadline: Applications can be mail to the address below and postmarked by Apr 30, 2020 or emailed to scholarship@quantico-nnoa.org no later than April 30, 2020.
Quantico NNOA (Attn: Scholarship Chair)
P.O. Box 812
Quantico, VA 22134
Membership
Our membership is quite diverse. NNOA is open to all active, reserve and retired members of the Sea Services, midshipmen, and cadets as well as our friends in the civilian community. In order to become a member of the local chapter, you must first be a member of the
National organization
. You may complete an application
online
. Or mail payments along with a
membership application
to: National Naval Officers Association Attn: Membership P.O. Box 10871 Alexandria, VA 22310-0871 National dues can also be made through the the Quantico Chapter. Local dues are $25.00. Local and national dues can be paid online
here
, paid in person to the Chapter Treasurer or mailed to: National Naval Officers Association Quantico Chapter P.O. Box 812 Quantico, VA 22134 Midshipmen and cadets are always invited to join our local chapter free of charge. Please contact the Quantico NNOA Membership Director
Capt David Perez
with questions or for more information.
Ways to Support the Chapter
You can support the Quantico by donating to our scholarship fund. Donations can be accepted
here
via PayPal. Raise money for our scholarship fund when you shop online via iGive. iGive features almost 1,800 of the web's best stores, including: Walmart, Pottery Barn, Neiman Marcus, Staples, PETCO, GAP, Expedia, and QVC. From gifts to groceries, special occasions to everyday necessities, every purchase can help your cause. Up to 26% of each and every purchase benefits your cause, and donation rates vary by store. Donation rates are clearly listed within the iGive Mall. When you shop, every penny of the advertised donation goes directly to your cause. No administrative costs, fees, no mark-ups. You'll never pay more to shop through iGive. Shop via our iGive site at
www.iGive.com/Quantico-NNOA.
Leadership Principles
General Colin Powell's Rules
1. It ain't as bad as you think. It will look better in the morning.
2. Get mad, then get over it.
3. Avoid having your ego so close to your position that when your position falls, your ego goes with it.
4. It can be done!
5. Be careful what you choose. You may get it.
6. Don't let adverse facts stand in the way of a good decision.
7. You can't make someone else's choices. You shouldn't let someone else make yours.
8. Check small things.
9. Share credit.
10. Remain calm. Be kind.
11. Have a bison. Be demanding.
12. Don't take counsel of your fears or naysayers.
13. Perpetual optimism is a force multiplier.
Colonel Shaw's Rules
1. Seek, create, and live the authentic life (spiritually, educational, professional, and relationships wise) YOU want.
2. You are always interviewing for your next job, live your authentic self but be mindful others including mentors, sponsors, and possibly future bosses and coworkers are watching.
3. Dress the way you wish to be presented to your superiors, subordinates, and peers.
4. Always double check others' works, including experts, before incorporating into your own.
5. Know what constitutes a "win" for YOU; once you've won be wary of turning it into a loss.
6. Particularly as a lawyer you should never be the angriest person in the room.
7. Seek sponsors not just mentors; knowing the difference is critical.
8. Good lawyers provide both legal advice and counsel; ensure both you and your clients are aware of distinction. Your advice should be informed by multitudes of informational sources.
9. Determine if the question presented is EVEN a legal issue; if it is be sure it's your legal issue.
10. Don't hesitate to speak but don't speak just because it's your turn to speak.
11. Be clear of your client's goals and missions and how your skill sets compliment and can be modified to compliment.
12. Never ask your subordinates to do something you're unwilling to do.
13. Don't be forced to provide an opinion before you've had time to think thru the issue.
14. Don't feel when you should be thinking or think when you should be feeling.
15. Avoid surprising your boss.
16. Provide your boss relevant absorbable facts and alternatives not just one solution.
17. Take care of your people and your people will take care of you.
18. Motivation is contagious and a force multiplier, be a carrier or Patient Zero.
19. No position is lost until the defenders give it up.
20. Those who care about your success will support you. Avoid seeking aid or opinions from those who are not vested in your success regardless of their affinity to you.
Colonel Everly's Top 11
1. Thinking is your metric.
2. Discipline your language. (up and down)
3. Know your talking points. (The institutions and your units)
4. You have to play chess not checkers. (Thinking multiple terrain features ahead — shaping)
5. Understand the speed of decisions. (Understand the process of decision makers and adjust. Understand decision space for your commander)
6. Don't be a one-trick pony. (Breakout of your comfort zone)
7. Spot or identify the Say-Do Gap. (The Major is the thermostat vice the thermometer — climate control)
8. Learn to artfully advise. (What does the boss not know about this problem? Speak to risk to force and mission, resources, and culture)
9. Don't use yourself as the example. (It makes it feel like it's about you. Be open to your beliefs/opinion being changed)
10. What got you here, doesn't get you there. (Figure out what got you here and figure out what you need to adjust to get you there)
11. Do not reward selfishness.
Swami's 30 for 30 on Commandership
1. Warfighting readiness is omnipotent
2. Be able to absorb surprises
3. Be wary of competition…it does not always bring out the best
4. What gets measured…gets performed
5. The ramification of ignorance can be deadly
6. Skill & Confidence are an unconquerable army
7. Think Steward, not Emperor
8. Commanders make decisions; Majors solve problems
9. Respect & Trust are the only currency
10. Bad command climate and safety will get you relieved
11. Pay strong attention to high-risk Marines
12. CO gives TAC, NATOPS, & Instrument checks
13. Winners usually do not have to explain themselves
14. Pain teaches
15. Never outshine the master
16. A confused mind will always say "No!"
17. Never refuse a favor
18. Every experience carries its lesson…One must self-reflect
19. Self-projection is dangerous
20. When the facts change…Change your mind
21. Hide your wounded finger
22. Common sense and emotional intelligence go a long way
23. Before you tear down the fence, find out why it was built
24. If it matters, you will make time
25. The Commander is always at the point of greatest friction
26. You communicate with your feet
27. Teach, Mentor, Coach
28. Everything looks bigger up close
29. The best way out is always through
30. Calm is contagious
Items of Interest
NAACP 111th Annual National Convention Boston, MA July 25 -29 2020. To attend, register
here
.
New Marine Corps recruiting video. This is the first one aimed to recruit women. "The fighting spirit lives within us. It conquers fear, doubt, and weakness. It drives us to serve our country and our communities. It makes us who we are: Marines." U.S. Marine Corps Commercial: Battle Up :60
Marines are defined by their ability to fight and win battles—on and off the battlefield. When twin brothers and Marine Captains Mika'il and Salahudin Ali faced obstacles in college, they were forced to make a difficult life decision: fight or be defeated. They chose to fight. These challenges would motivate the pair to become Marines and overcome their battles together. Captains Mika'il and Salahudin Ali, Marine Judge Advocates (Marine Stories)
Marine Rotary-wing and Tilt-rotor Pilots fly Marine helicopters and Ospreys in coordination with ground forces to fight and defeat the enemy. In addition to close-air support, the role of these Marines is to provide transport of Marines and equipment to and from the battlefield. Roles in the Corps: Rotary-Wing and Tilt-Rotor Pilot
Captain Ahmed Khalil has fought to serve his entire life, first as a translator in his community of Baghdad, Iraq, and now as a United States Marine. See how Captain Khalil's desire to serve motivates him to fight and win our Nation's battles as a Marine Officer. Captain Ahmed Khalil: Fighting Spirit Stories
Veterans can visit the National Museum of African American History & Culture without passes. See the FAQ Timed Passes for Museum Entry for details.
U.S. Marine Corps Base Quantico, Virginia


Crossroads of the Marine Corps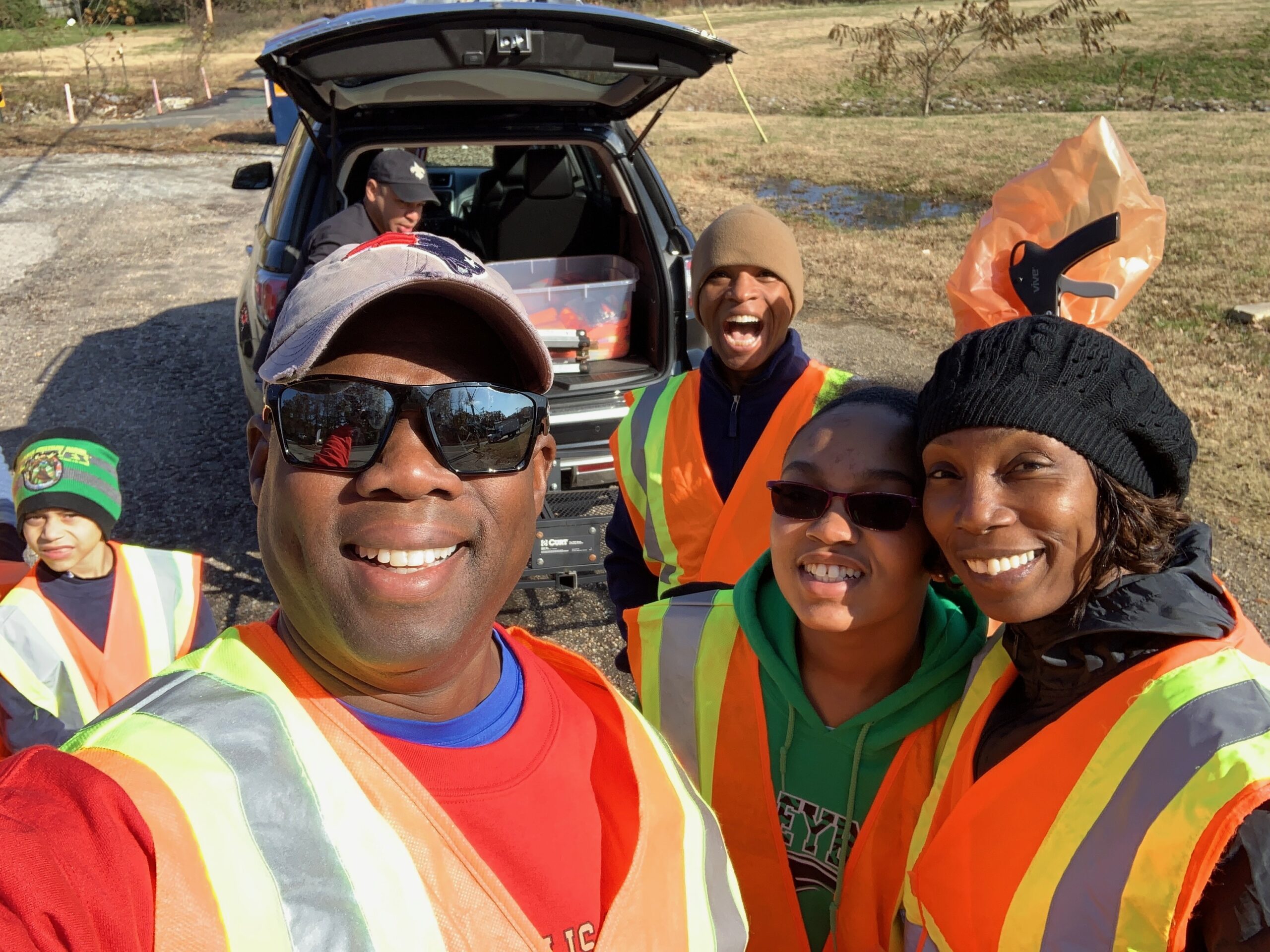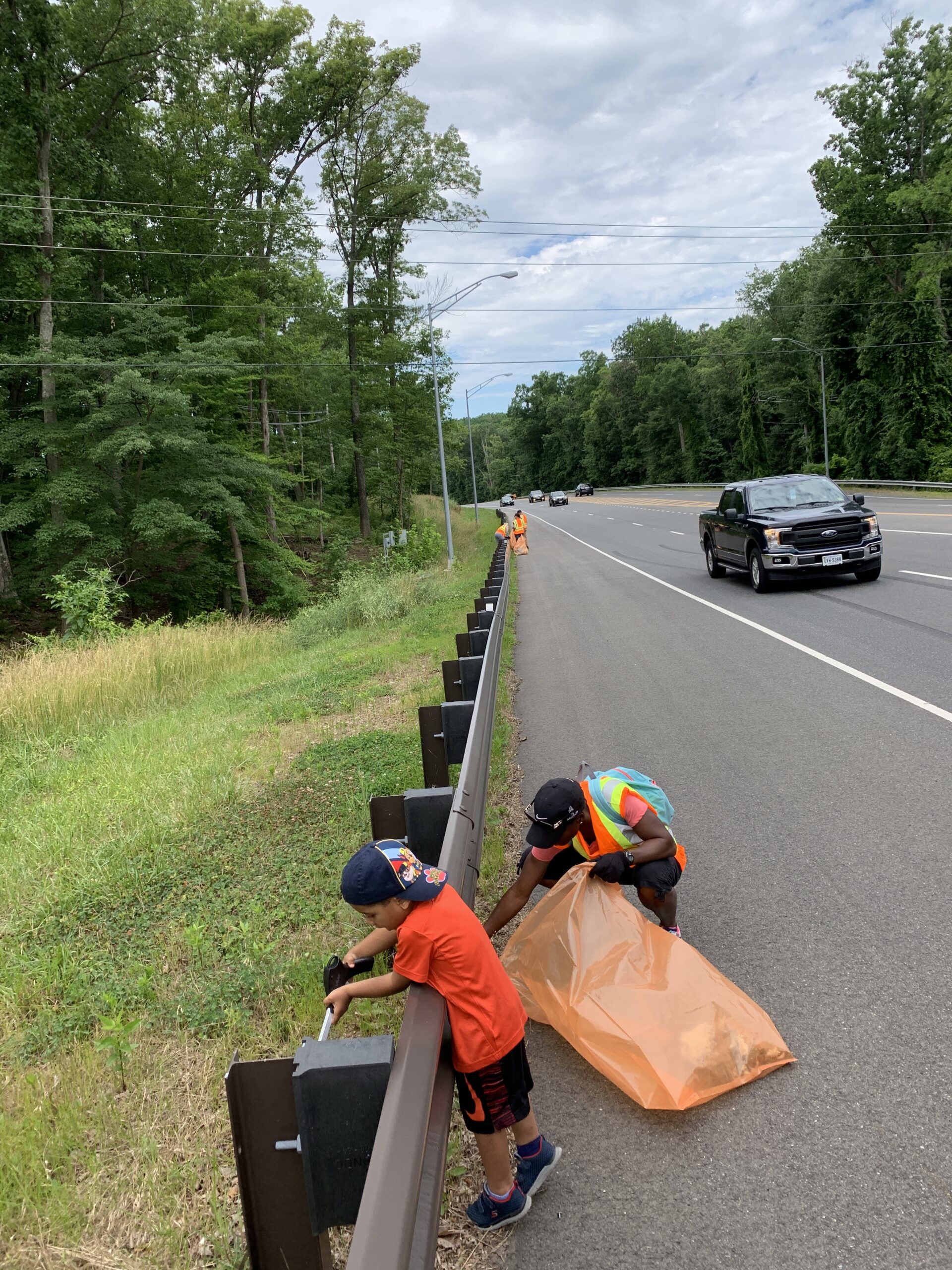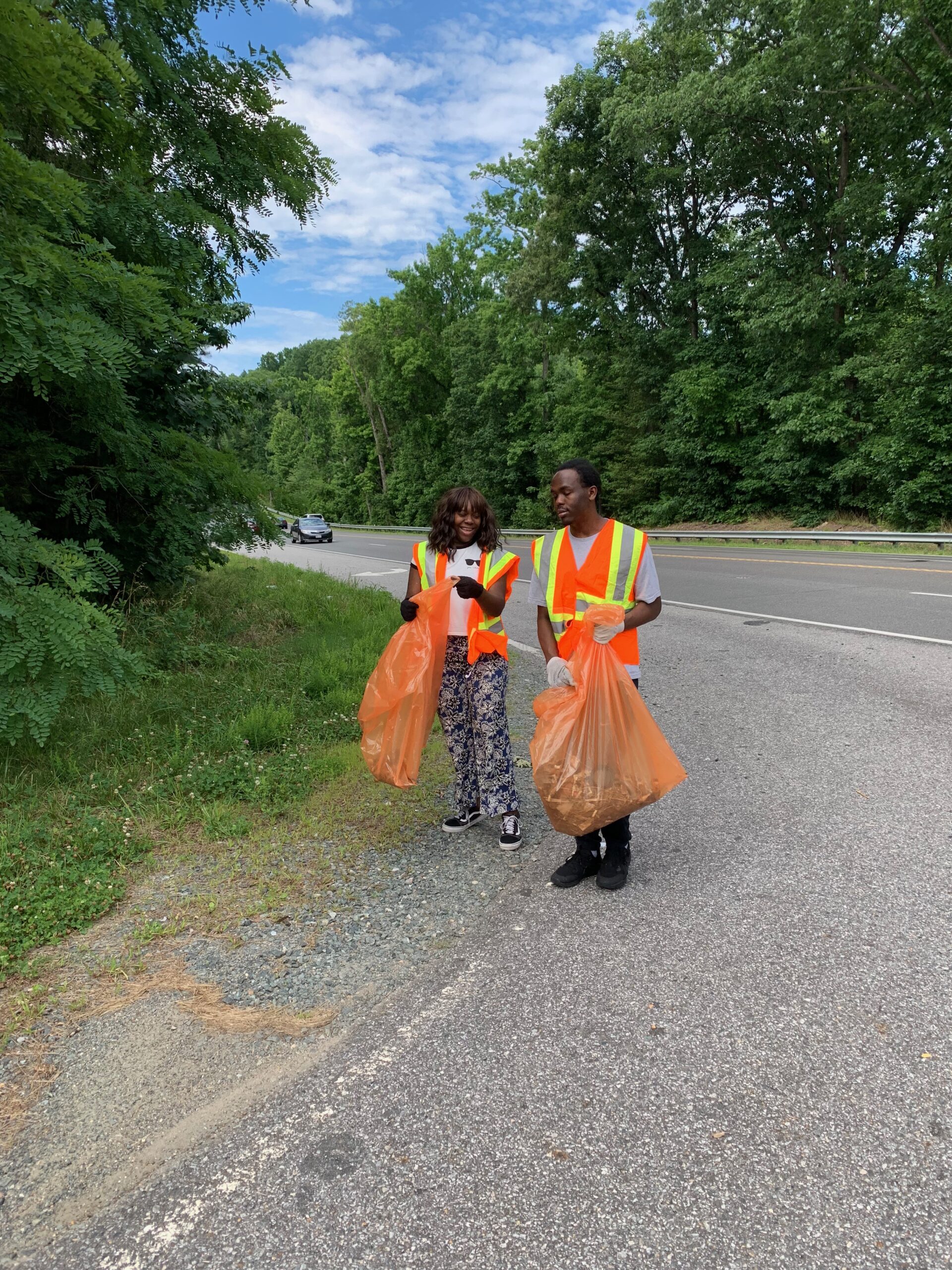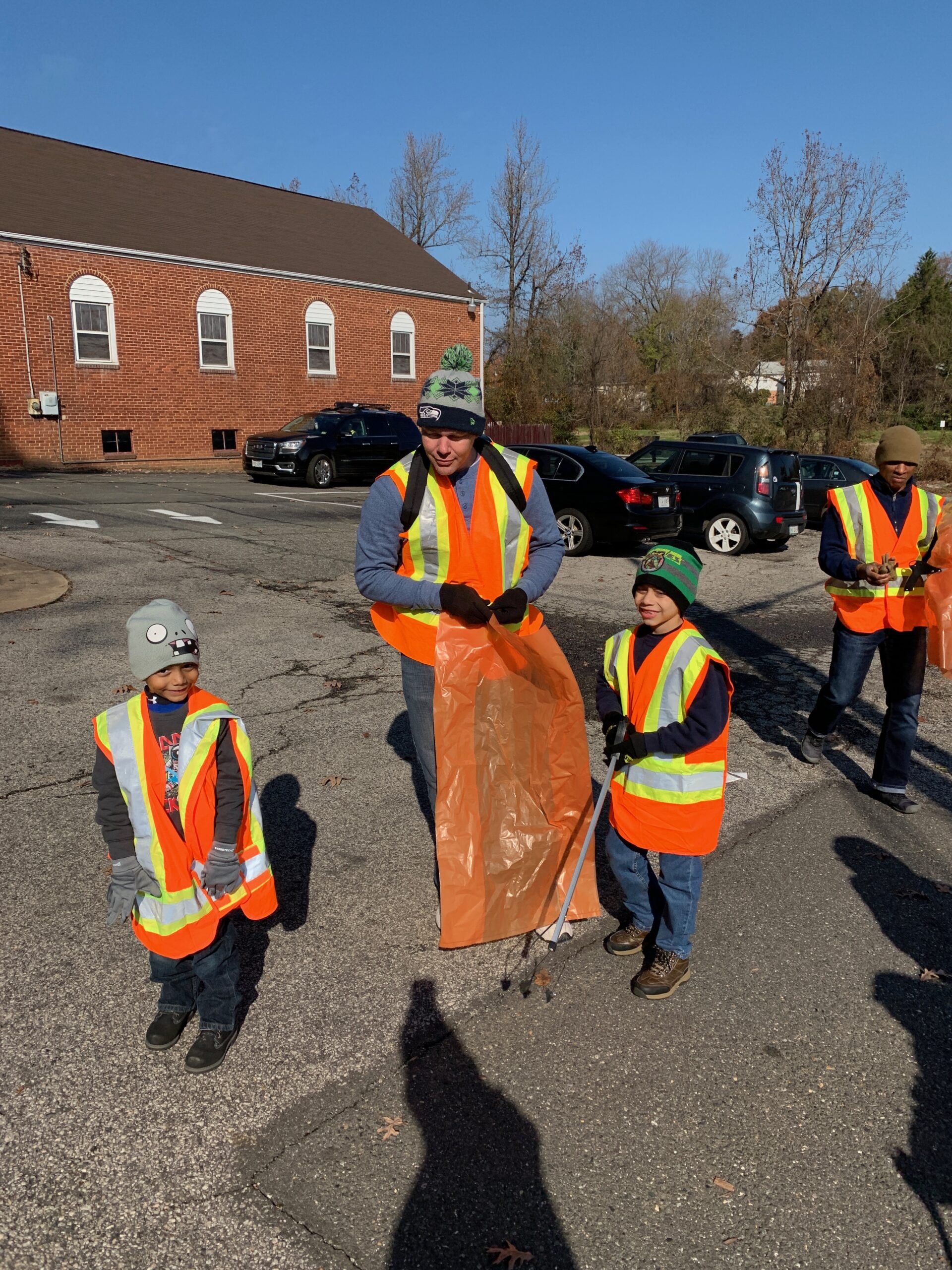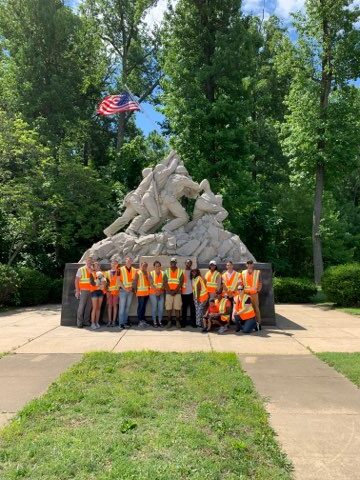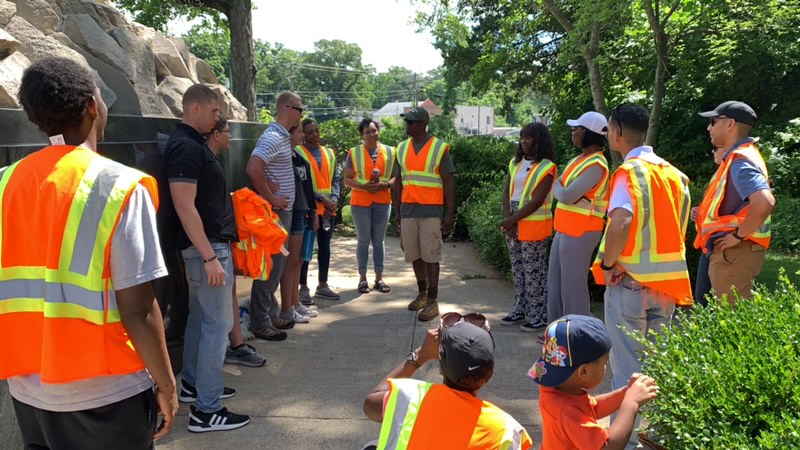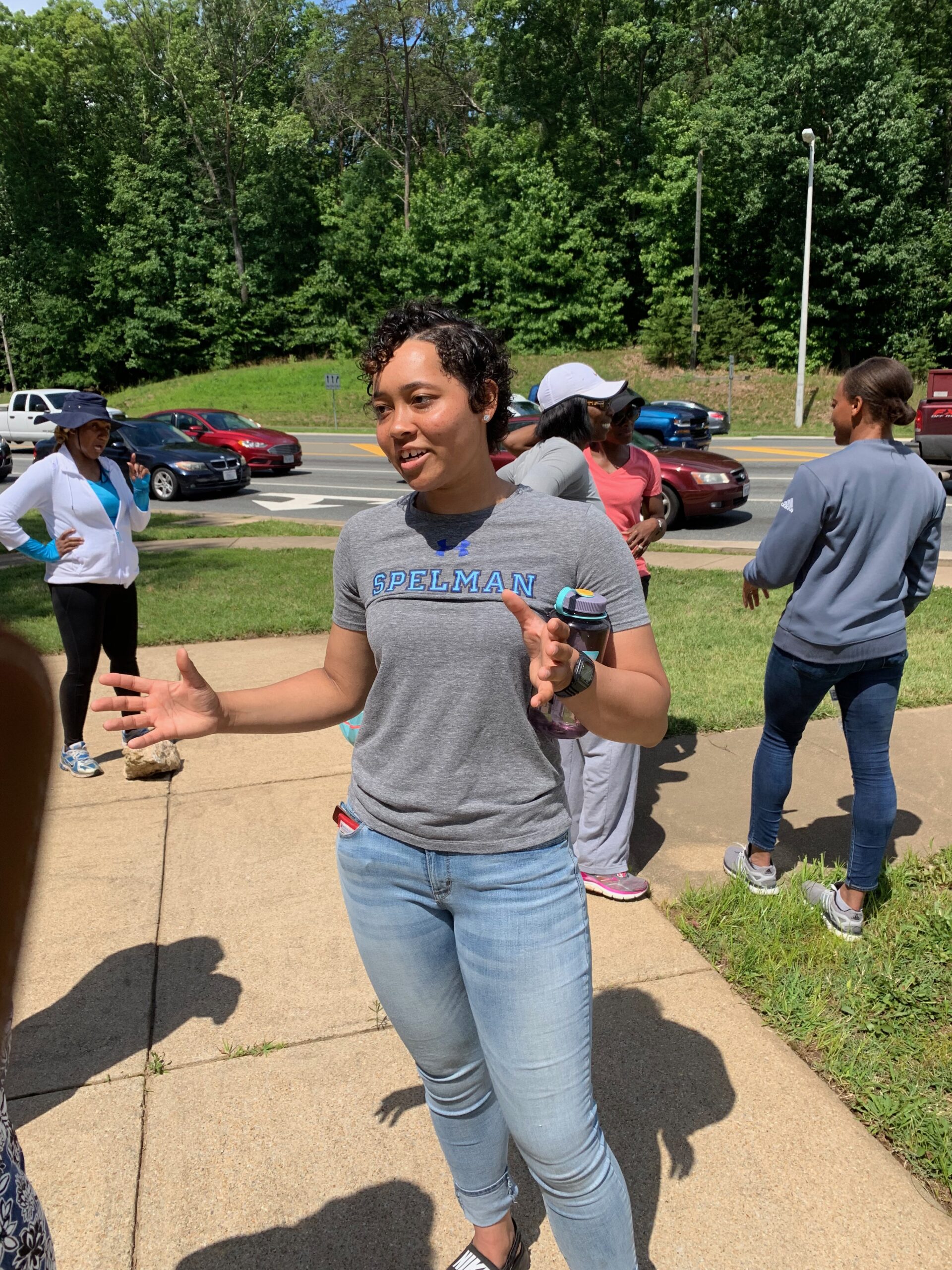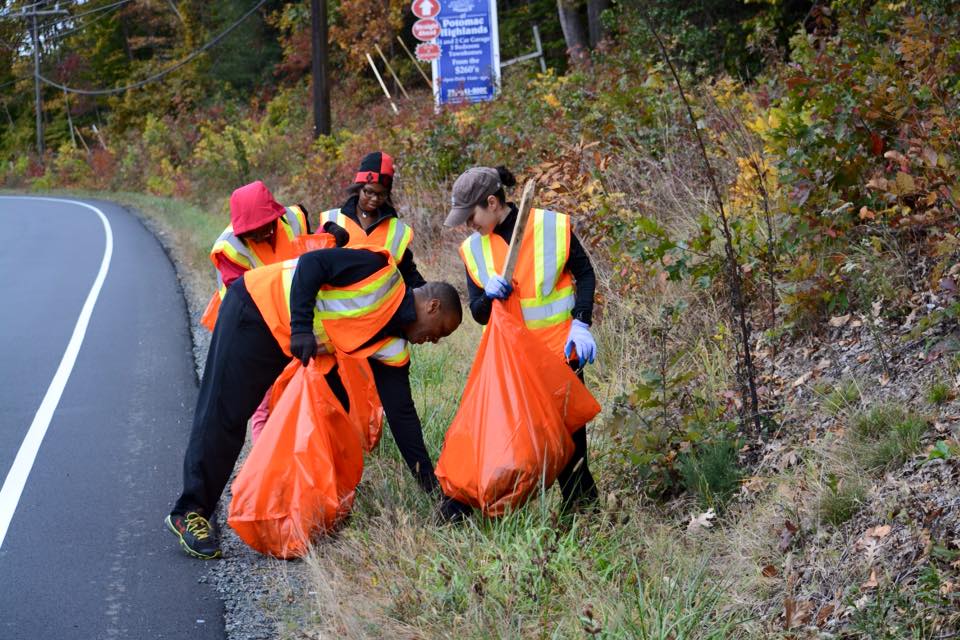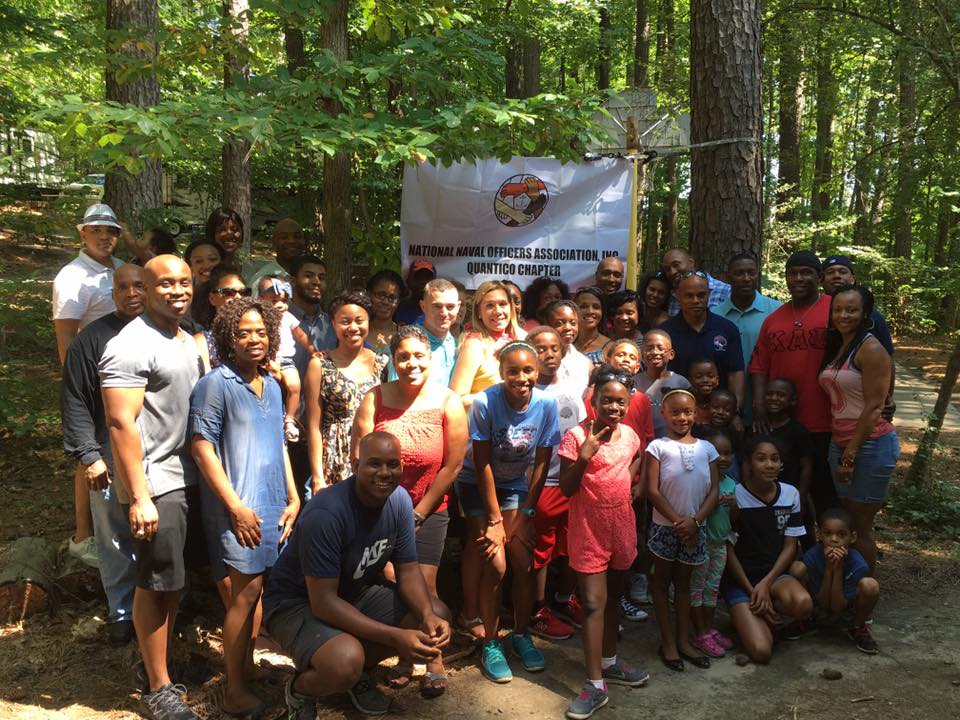 2016 Annual Membership Cookout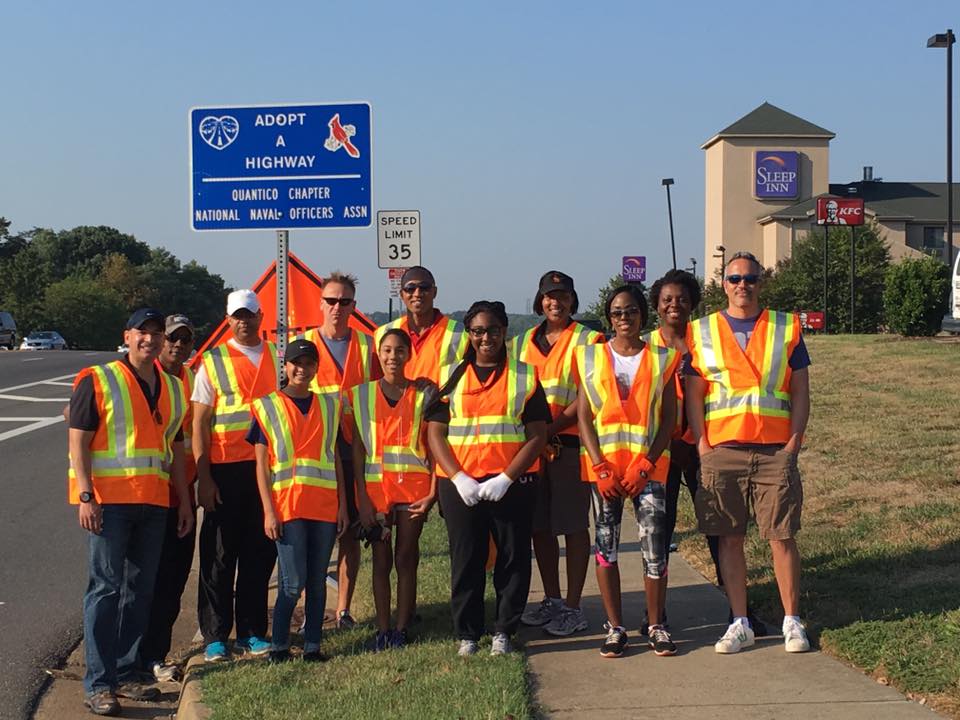 September 2016 Highway cleanup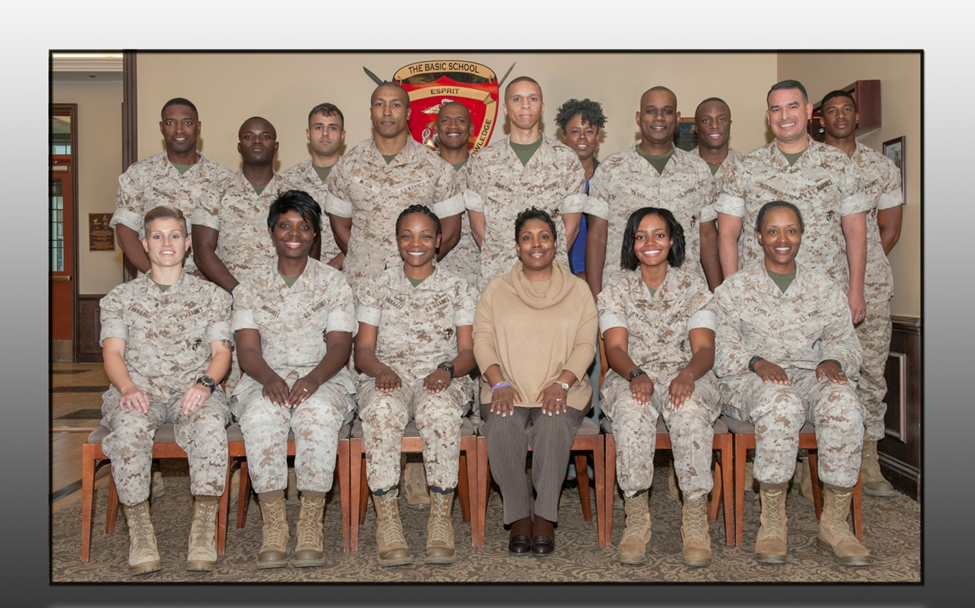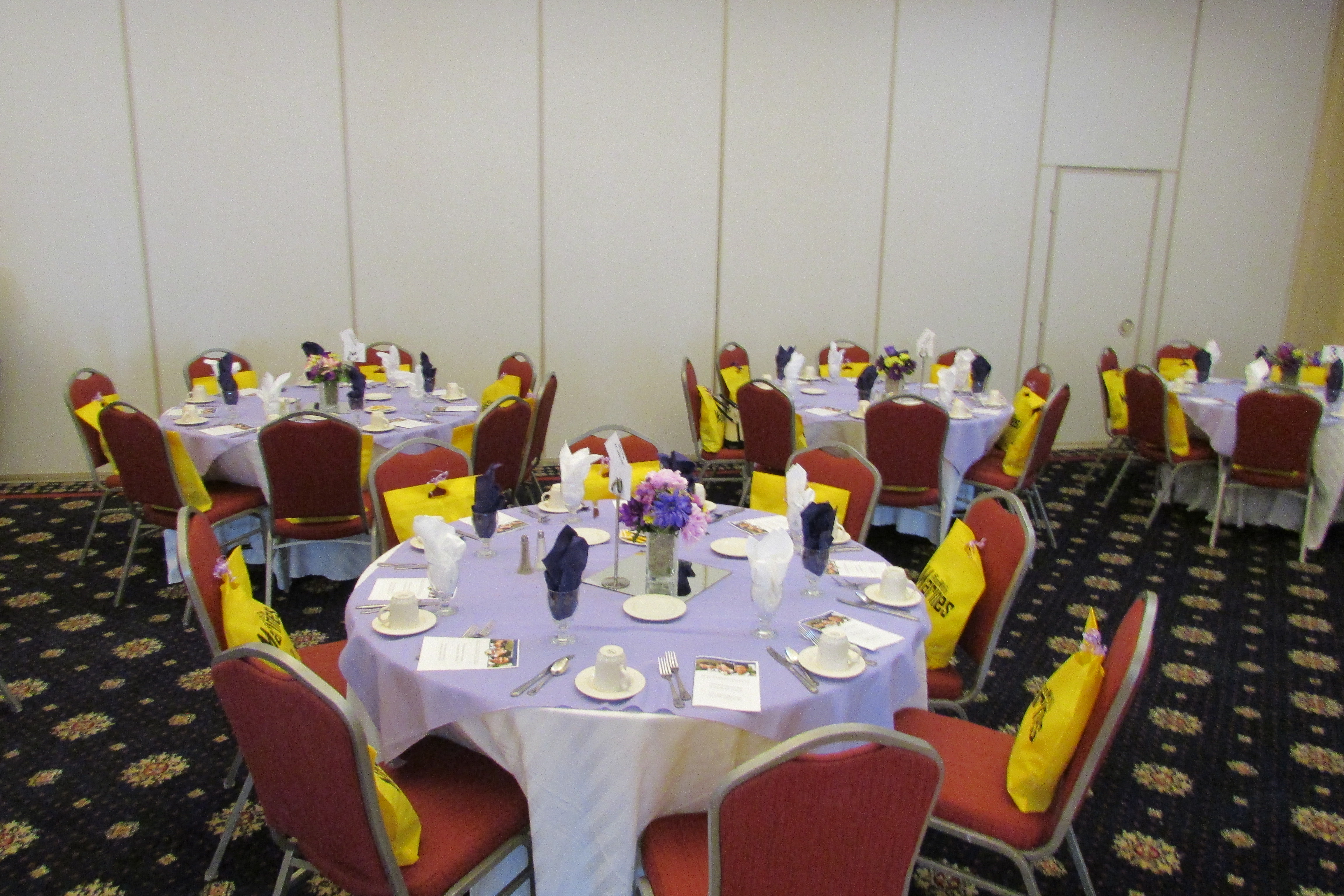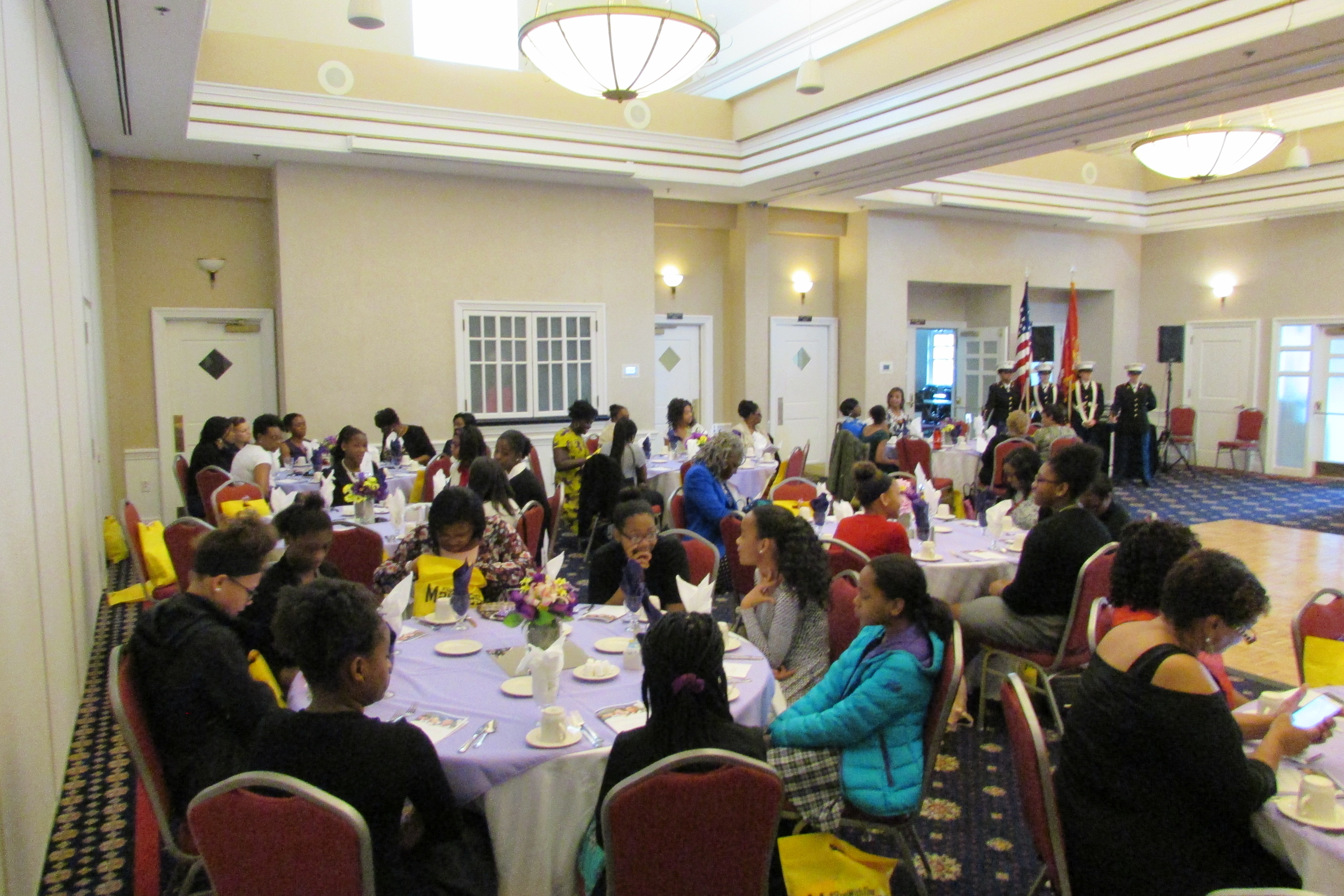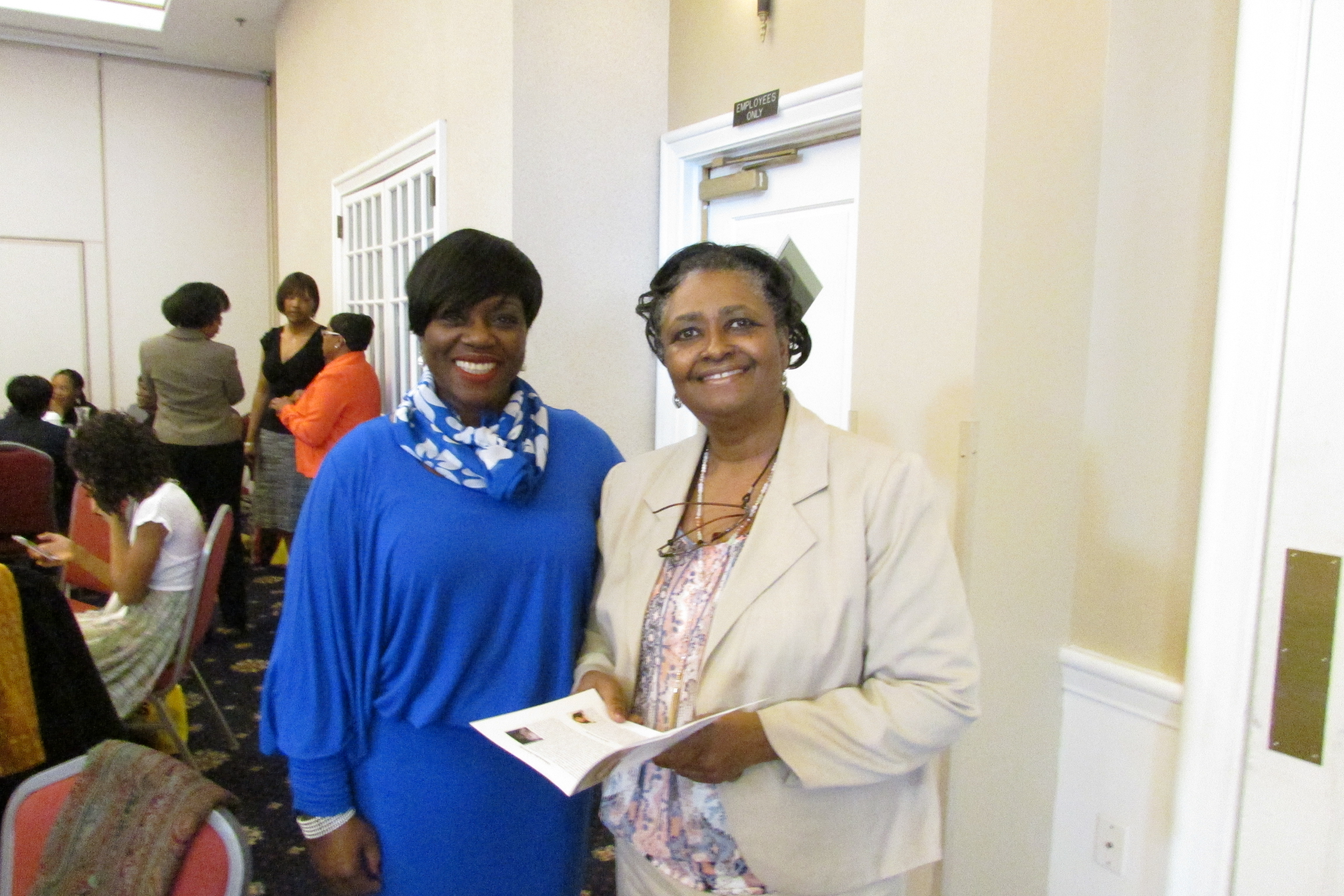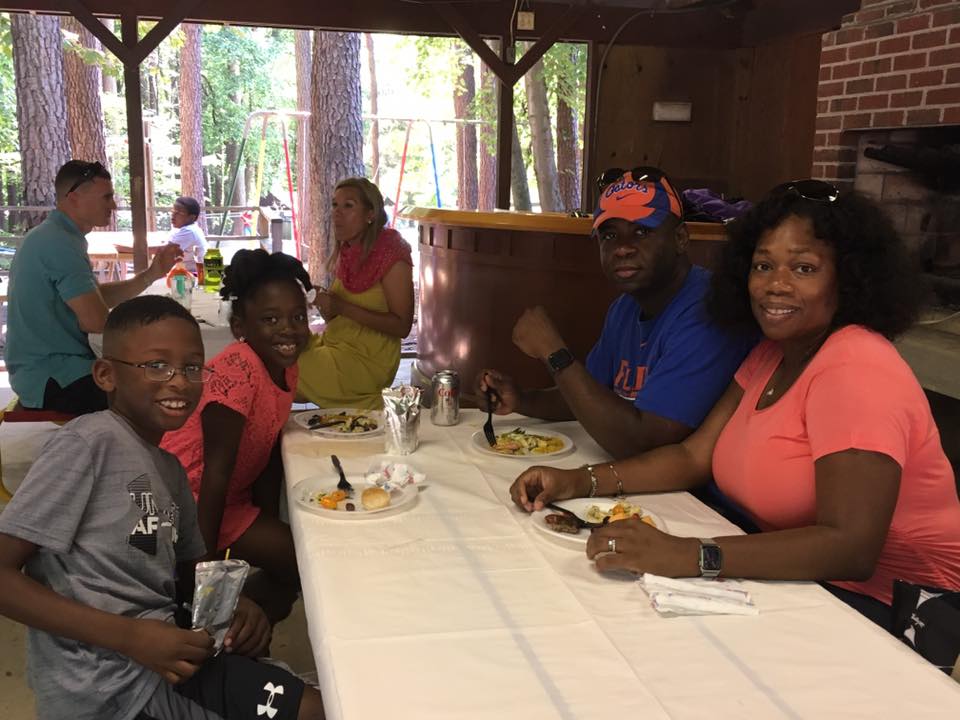 2016 Annual Membership Cookout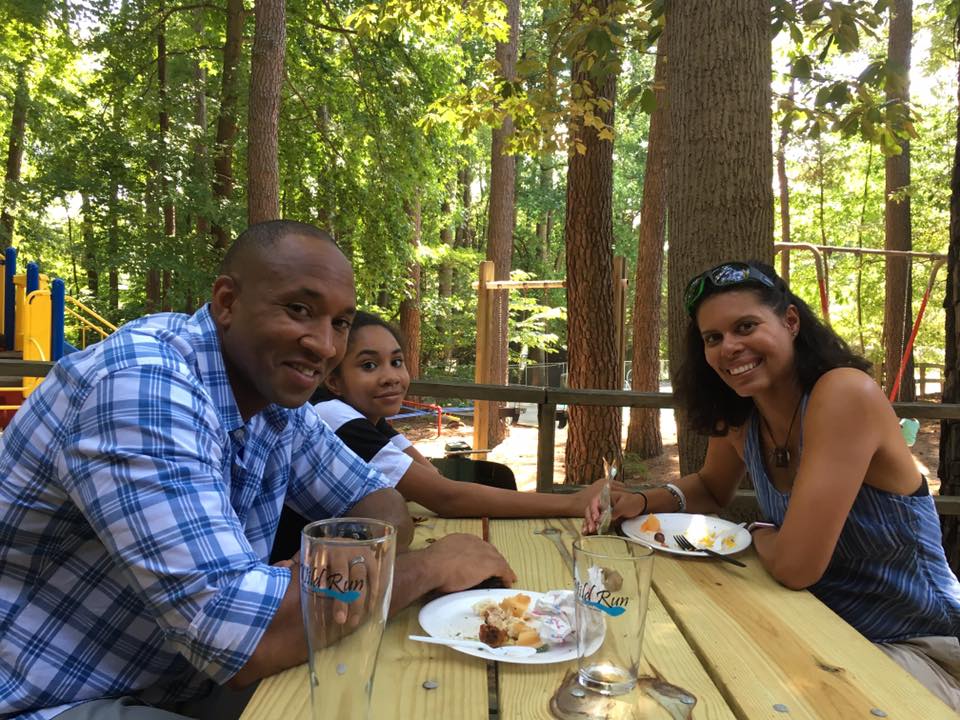 2016 Annual Membership Cookout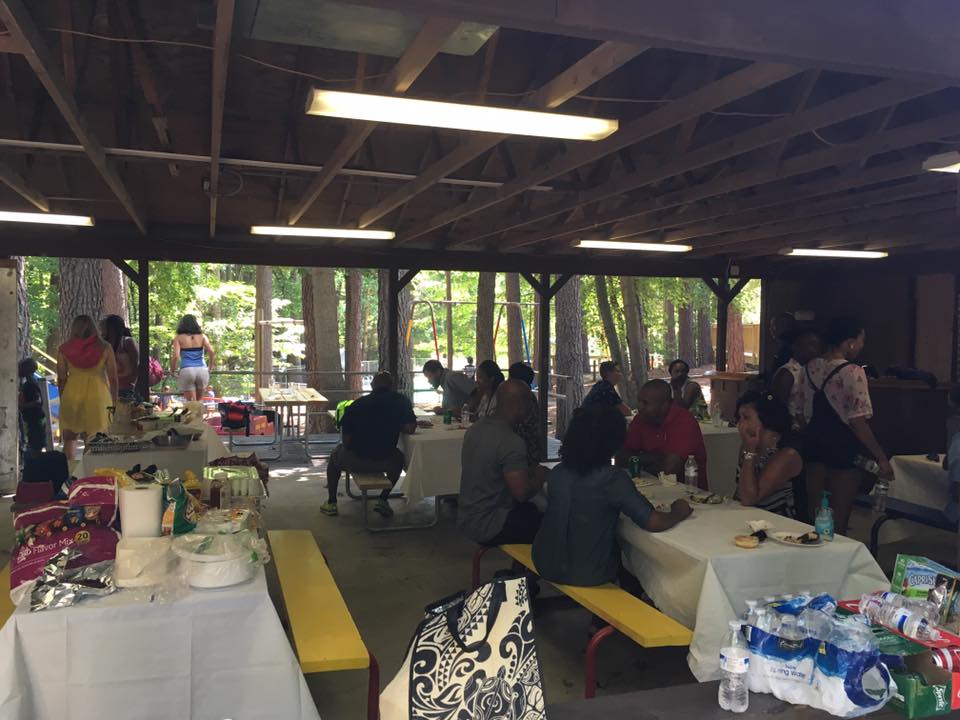 2016 Annual Membership Cookout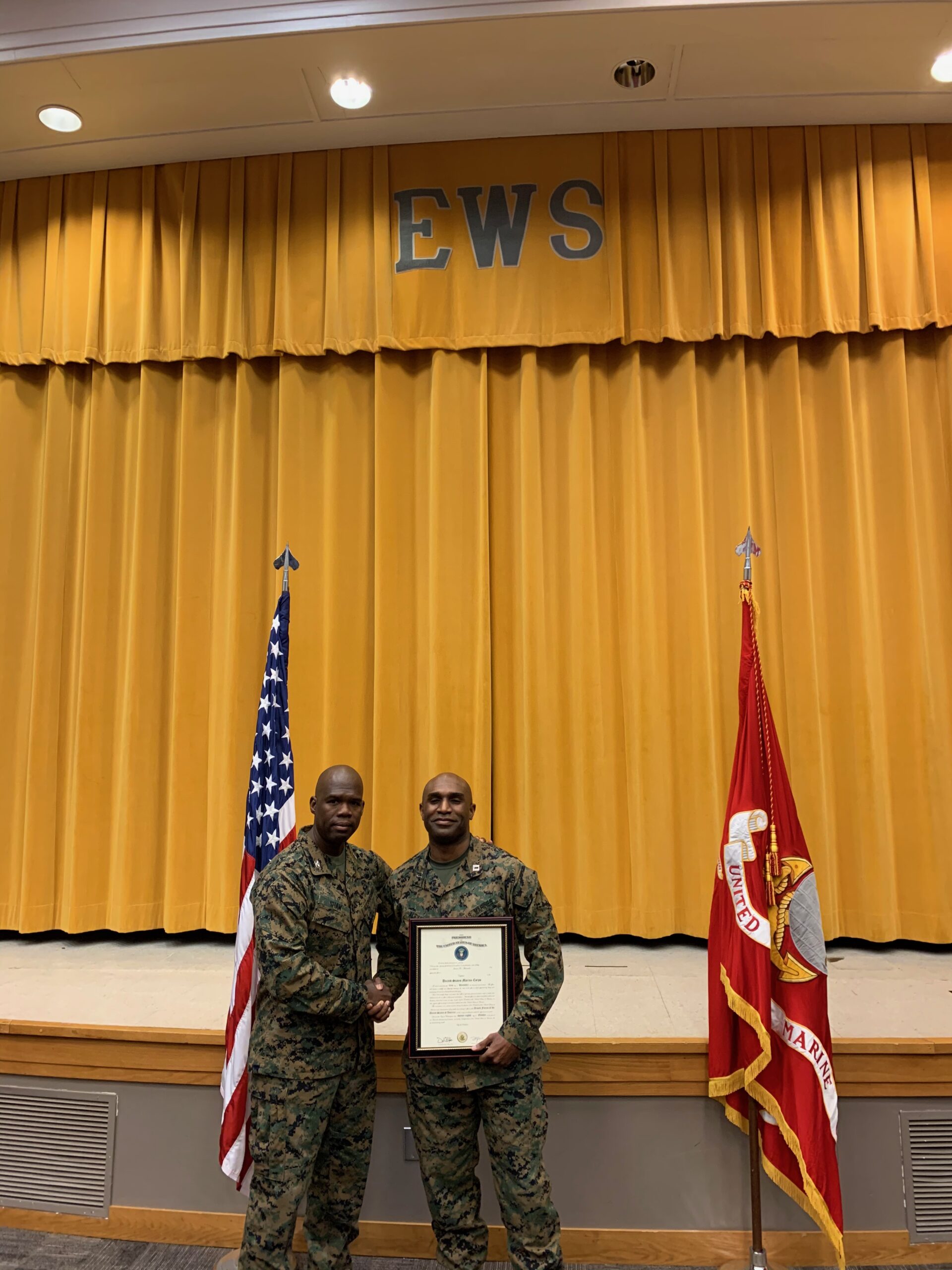 Captain Jamar Alexander Promotion Ceremony
2020 MEAC HOF Award Luncheon
2020 MEAC HOF Award Luncheon